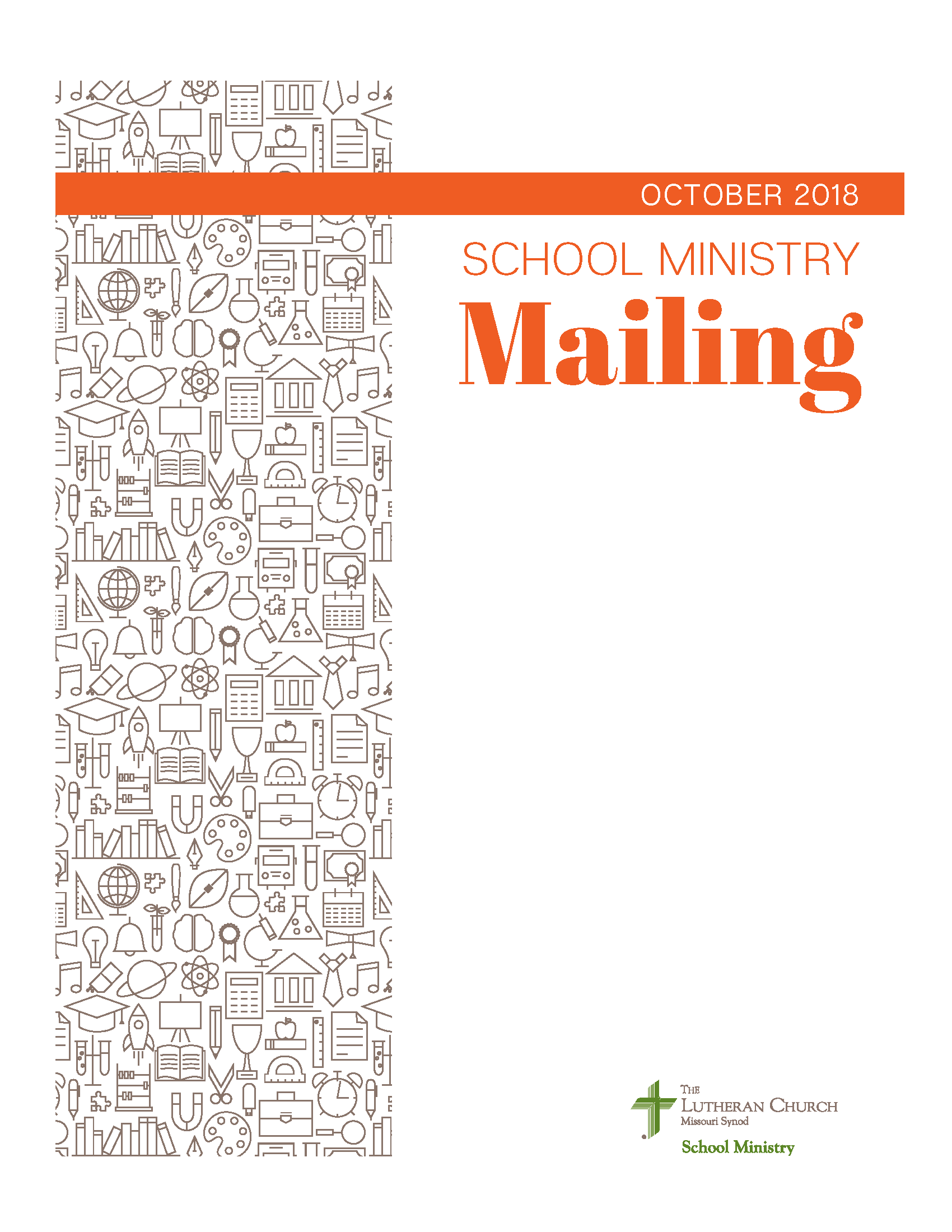 LCMS School Ministry Mailing
October 2018
---
The October 2018 edition of the LCMS School Ministry Mailing is available for use and distribution! Articles this month include the following:
Alight – "Walking Together"
Computer File – "Quick Tools to Help Measure Student Progress and Differentiate Instruction"
Early Childhood Devotions – "REAL. PRESENT. GOD. Jesus Walks on Water"
Family Matters – "REAL. PRESENT. GOD. It's Starting to Get Real"
Fearfully and Wonderfully Made – "Students on the Autism Spectrum, Part 1"
Growing in Governing – "Successfully Funded Schools"
Insights and Ideas – "Anniversary Issue from October 1979"
NLSA Powerful Practices – Our Savior's Lutheran School, Springfield, IL
Parent Pages – "Healthy Teeth, Bright Smiles"
Professionally Speaking – "Whom Shall I Fear?"
School Shepherd – "REAL. PRESENT. GOD. The School Shepherd: Real and Present"
Time Out for Directors – "Children's Anxiety: It's Real"
---
Download the October 2018 Mailing Today!