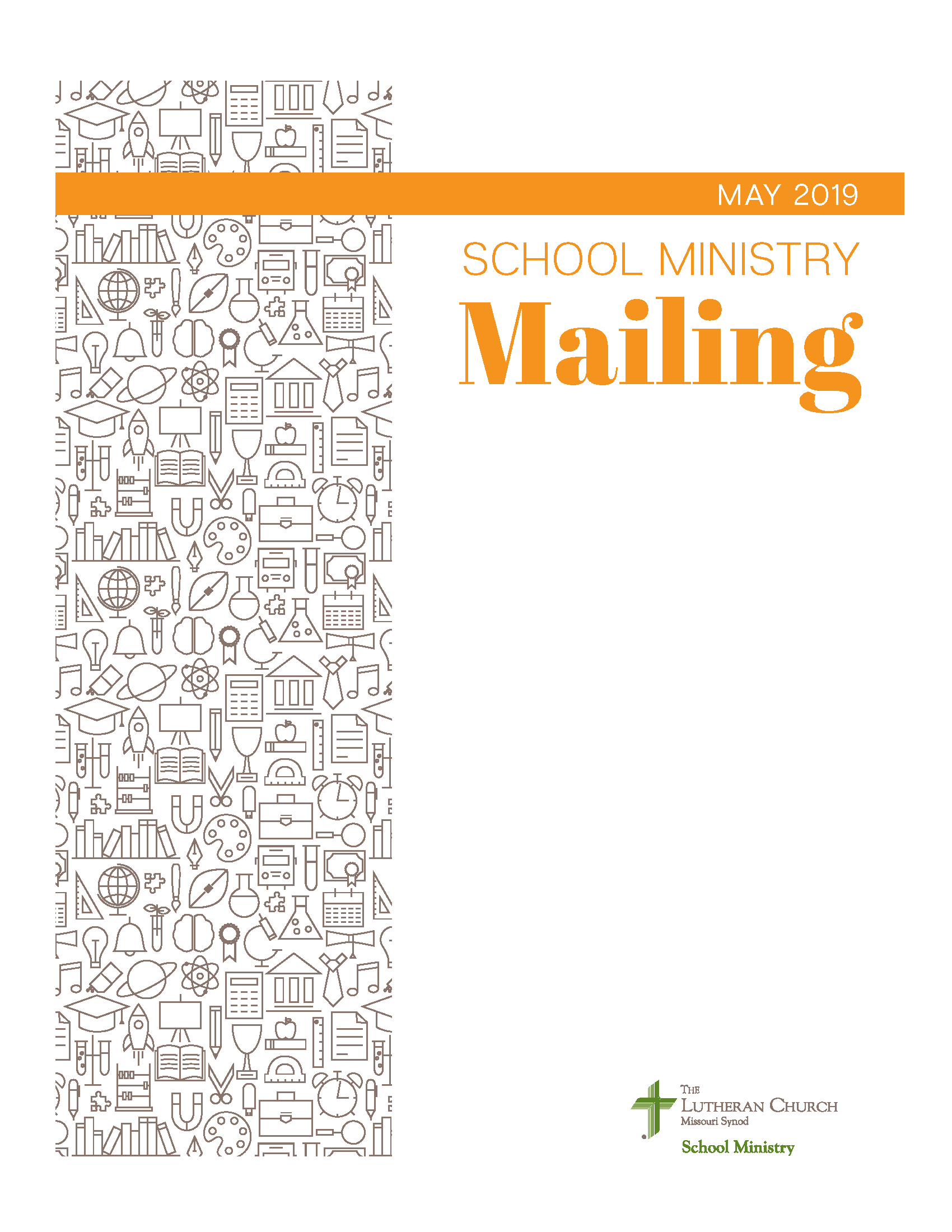 LCMS School Ministry Mailing
May 2019
---
The May 2019 edition of the LCMS School Ministry Mailing is available for use and distribution! Articles this month include the following:
Alight – "May is a Thoughtful Month"
Early Childhood Devotions – "REAL. PRESENT. GOD. Jesus and the Children"
Family Matters – "REAL. PRESENT. GOD. Present in the Journey Ahead"
Fearfully and Wonderfully Made – "Students who are Gifted and Talented, Part 2"
Growing in Governing – "Continual Blessings from an Annual Fund"
Insights and Ideas – "Anniversary Issue from May 1979"
Parent Pages – "REAL. PRESENT. GOD.: Finding Good in Life"
Professionally Speaking – "Where Do You Turn?"
School Shepherd – "REAL. PRESENT. GOD. The School Shepherd: Real and Present in CONFLICT"
Time Out for Directors – "Celebrate Success!"
Please note that this will be the last School Ministry Mailing until September 2019. Enjoy the Summer!
Download the May 2019 Mailing Today!