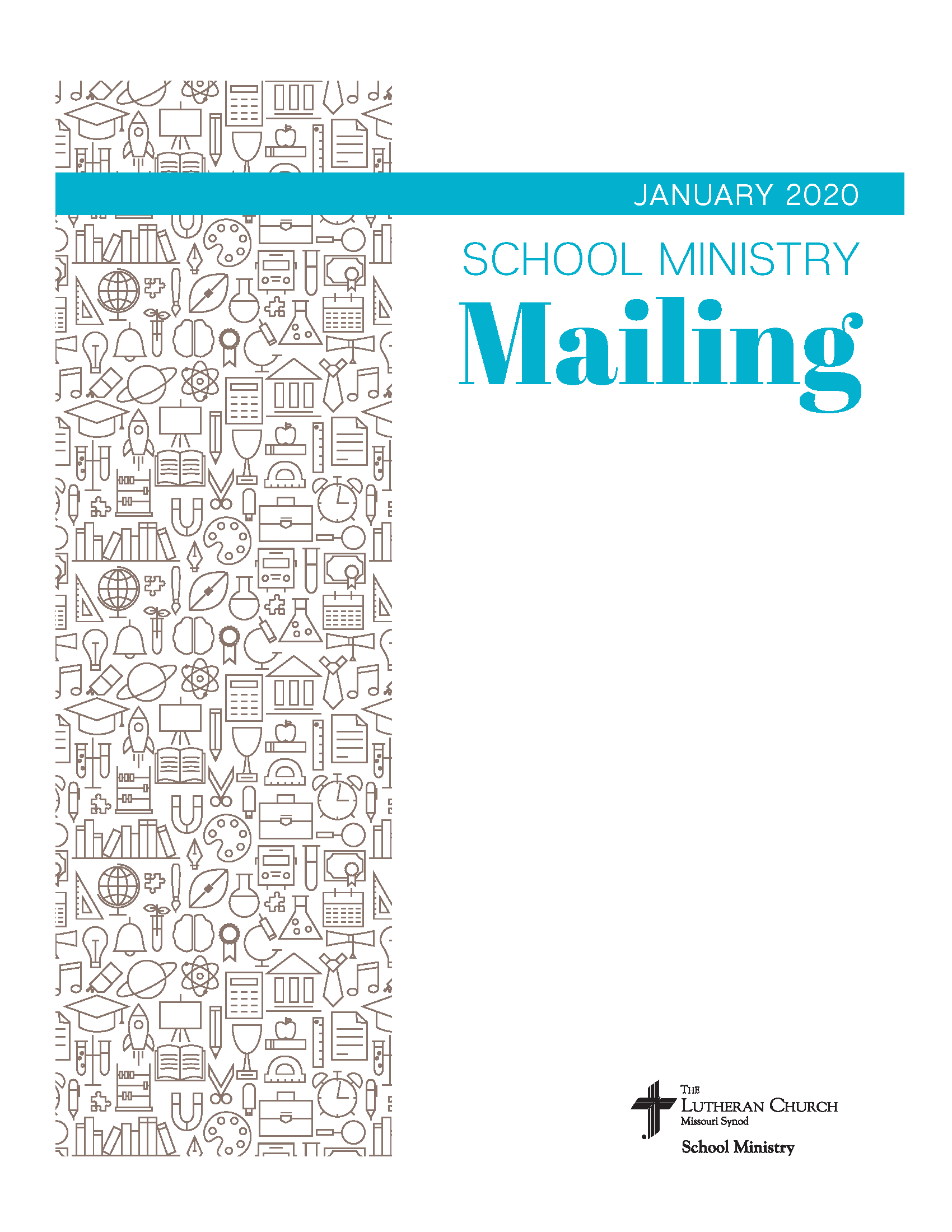 LCMS School Ministry Mailing
January 2020
---
The January 2020 edition of the LCMS School Ministry Mailing is available for use and distribution! Articles this month include the following:
Alight – "Lutheran Schools: A Light in the World"
Computer File – "What  is Next in Technology: Student Devices, Pt. 2 (Hardware)"
Early Childhood Devotions – "Wise Men Visit Jesus"
Family Matters – "JOY:FULLY LUTHERAN: Joy in the New Year"
Fearfully and Wonderfully Made – "Special Education Throughout the School Year: January"
Parent Pages – "Concussion Awareness"
Professionally Speaking – "Abstaining from All Evil"
Rattles & Prattles – "Rejoice always…"
School Shepherd – "THEME: JOY:FULLY LUTHERAN Resource:full"
Time Out for Directors – "JOY:fully Learning"
Download the January 2020 Mailing Today!