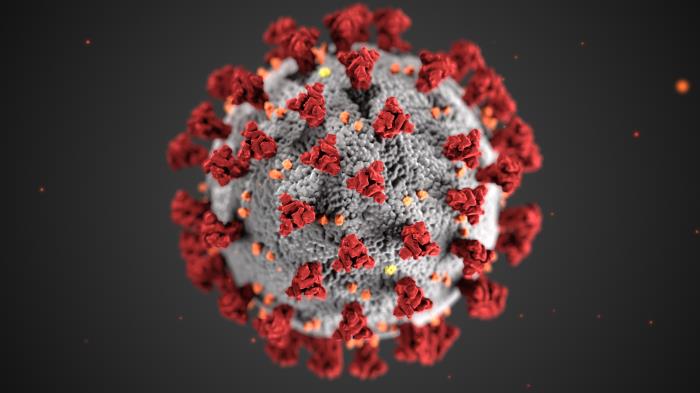 SARS-CoV-2 and COVID-19 School Resources
(Please note, this is a rapidly developing situation and additional resources will continue to be added as needed in the coming days and weeks.)
A Message from Dr. Rebecca Schmidt, Director of LCMS School Ministry
Cold and flu season has long been an annual event impacting schools with the care for the health and welfare of students and families. The standard procedure has been to publish and practice good health and safety procedures and to keep children home until a return to good health is established.
However now we have a novel coronavirus, known as COVID-19, which is a respiratory virus first identified in Wuhan, China that has to date infected more than 100,000 people throughout the United States and the world.  Much is still unknown about the virus with regard to how many have mild or asymptomatic infections and whether or not they can transmit the virus.  The numbers change daily, and the exact dimensions of the pandemic are still difficult to define. What we do know is that the standard practices in place are no longer strong enough to address and contain the global impact COVID-19 has on every aspect of day-to-day living and its impact on schools.  
Many resources are available to assist churches and schools in caring for its faculty and staff, children and families and the community it serves. From the Lutheran Church—Missouri Synod, a resource for Congregational Planning for Pandemics is a place to begin the conversation around strategies to best serve families. The guidelines are broad in nature to assist congregations in developing plans that best fit the needs of their individual ministries. It is important to remember that handling the spread of a serious contagion like the coronavirus is primarily a task for public health agencies. Any directives from the World Health Organization, US Centers for Disease Control, and local governmental organizations should be followed. State Departments of Education and State Early Childhood Licensing Departments are also resources that are able to provide information regarding the decision to close a school for an extended period. 
Our Lutheran schools are independently owned and operated by a church, an association, or a Recognized Service Organization. Policies involving school closing and reimbursement of tuition are developed, approved and implemented by the governing authority of the local church and school. Factors to consider in closing involve a review of church and school finances, monies in reserve to cover tuition expenses, compensation of the director and teachers during the closing period and the impact on families as well.
Additional resources to guide schools through this challenging time are available on LuthEd.org, the LEA LEADNET Listserv and in the LuthEd Facebook group. Also, individual LCMS District offices have, and continue to share local and pertinent resources with their schools, so it is important to be included on any district distribution lists that exist.
Together, we join in prayer firmly believing that Whoever dwells in the shelter of the Most High will rest in the shadow of the Almighty.  I will say of the Lord, "He is my refuge and my fortress, my God, in whom I trust." Psalm 91:1-2
The following resources have been created and shared by LCMS districts and schools in response to the SARS-CoV-2 pandemic. The recommendations and guidance listed within are not recommendations of the LCMS or its affiliates and are only shared as resources for schools and organizations to use and adapt for use in their specific locations. 
ONLINE/DISTANCE LEARNING RESOURCES