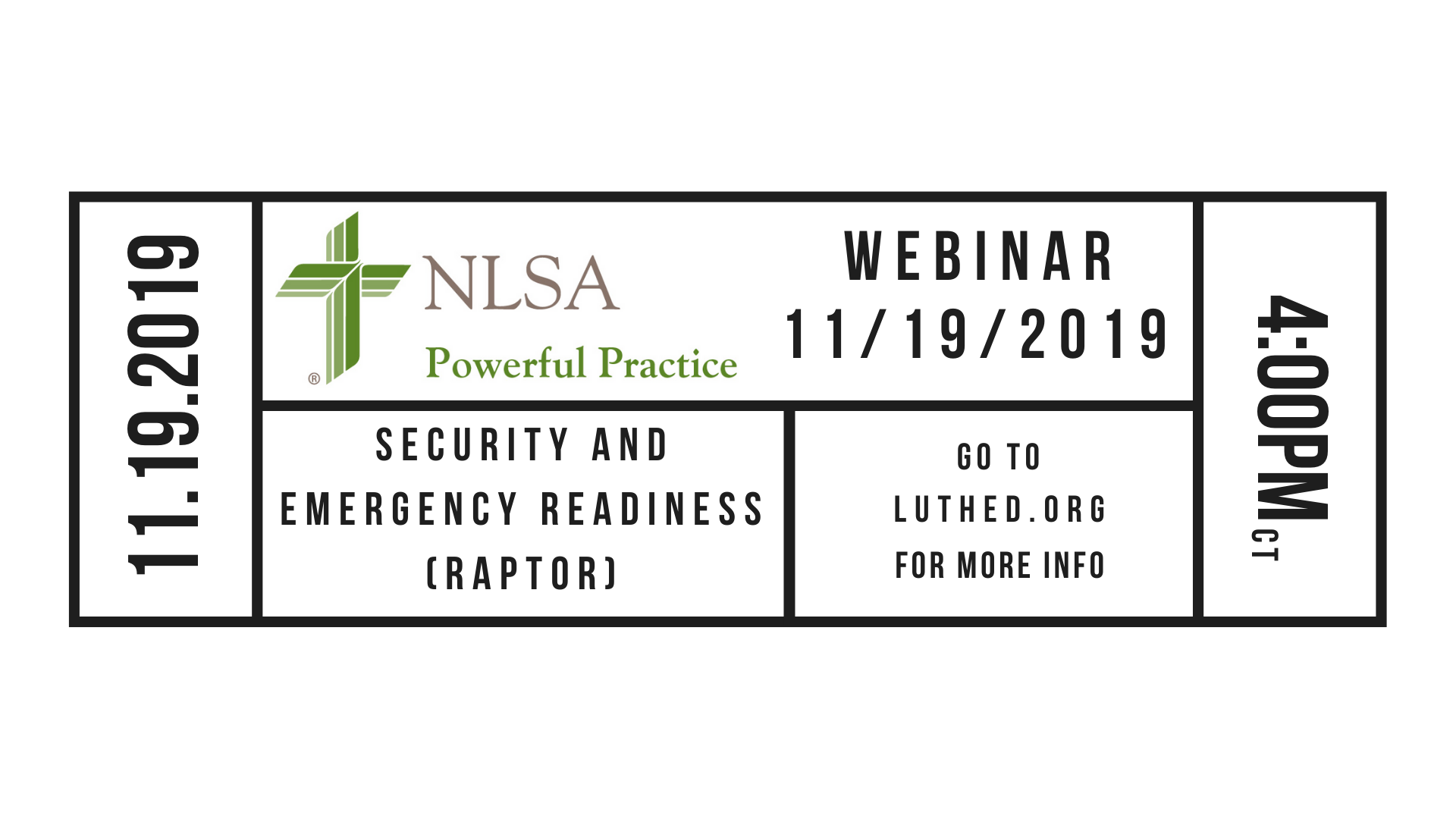 NLSA Powerful Practice Webinar – Peace Lutheran School
---
Your NLSA team is excited to announce the second of the 2019-2020 school year's NLSA Powerful Practice Webinars which will be held on Tuesday, November 19, 2019 at 4:00 p.m. CT.  This webinar will be led by staff members from Peace Lutheran School in Saginaw, Michigan.
Topic: "Security and Emergency Readiness (RAPTOR)"
Implementing many best practices related to school security and emergency readiness, Peace Lutheran School will explain the many facets of security in their school, including a revolutionary system known as RAPTOR.
Advance registration to these webinars is not required and there is no cost to attend. To participate, simply log-in to the link and enter the conference room: https://cuwaa.zoom.us/j/2622432009
Attendance is limited to the first 100 guests who log-in to the event. All live NLSA Powerful Practice webinars are held at 4:00pm CT and are later archived for on-demand viewing via LuthEd.org and the LCMS School Ministry YouTube NLSA Powerful Practice Webinars playlist. #LuthEd #NLSA
---
Log in to the Webinar @ 4:00pm on 11/19/2019