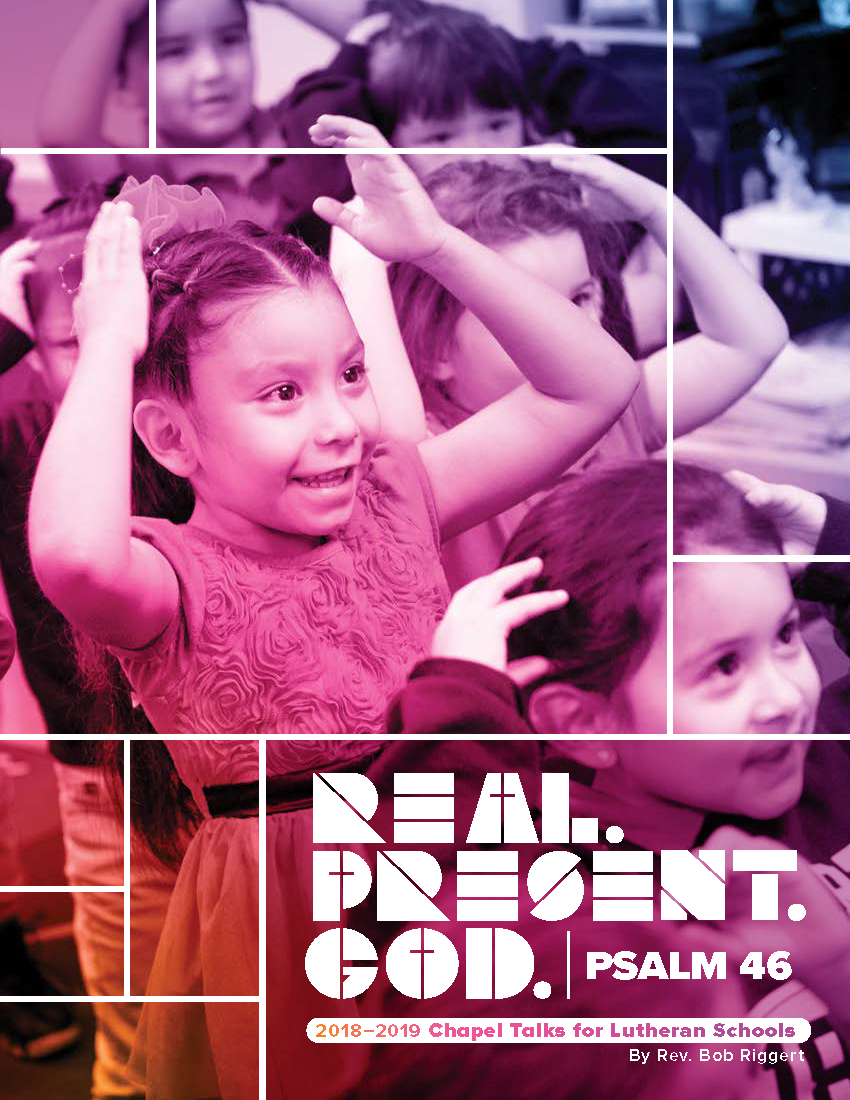 ---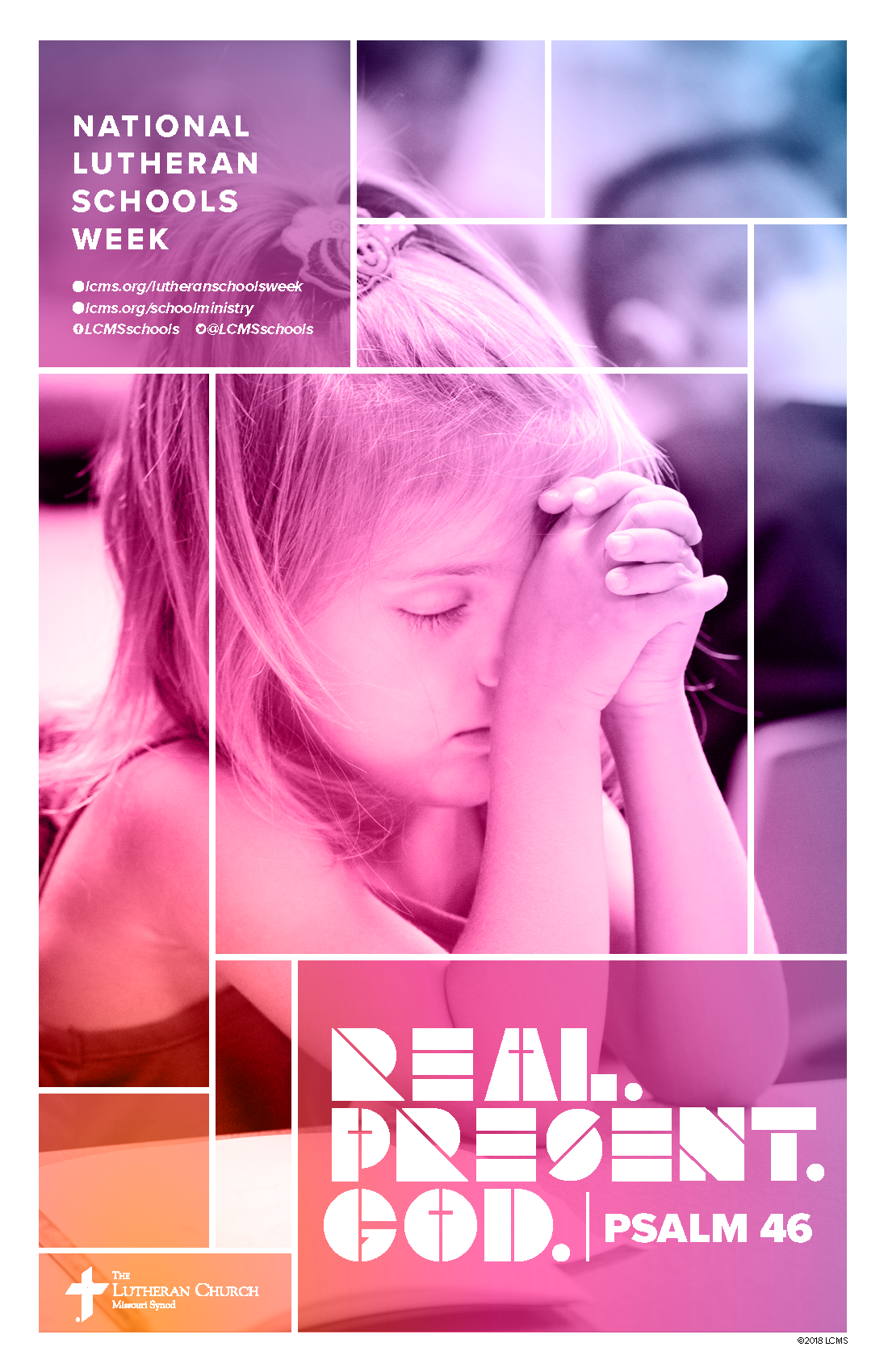 ---
2018-2019 Chapel Talks and NLSW Materials
---
We are pleased to announce that BOTH the 2018-2019 Chapel Talks and National Lutheran Schools Week (NLSW) materials have been released and are available for schools to access and use in their planning for the upcoming school year! Following the theme of "Real. Present. God.", both resources draw upon the fact that Jesus is Real, Jesus is Present, and Jesus is God and  helps students realize that Jesus is still real and present in their lives today.
Chapel Talks explores the whole book of Psalms with a specific focus on Psalm 46. It contains resources for individuals tasked with leading weekly chapel services to students of all ages in Lutheran and Christian schools. Bible verses, weekly hymns and speaking points make up only a portion of the great content of this year's Chapel Talks. The resource is available as a free PDF download or as a print copy for purchase through Amazon.com.
The National Lutheran Schools Week (NLSW) materials help schools celebrate Lutheran schools together during the week of January 27-February 2, 2019 and focus around the fact Jesus is Real and Present in our lives today! The NLSW resources are available as a free download and additional resources will continue to be added throughout the coming months.
---
Download or Purchase the 2018-2019 Chapel Talks
---
Download the 2018-2019 NLSW Materials