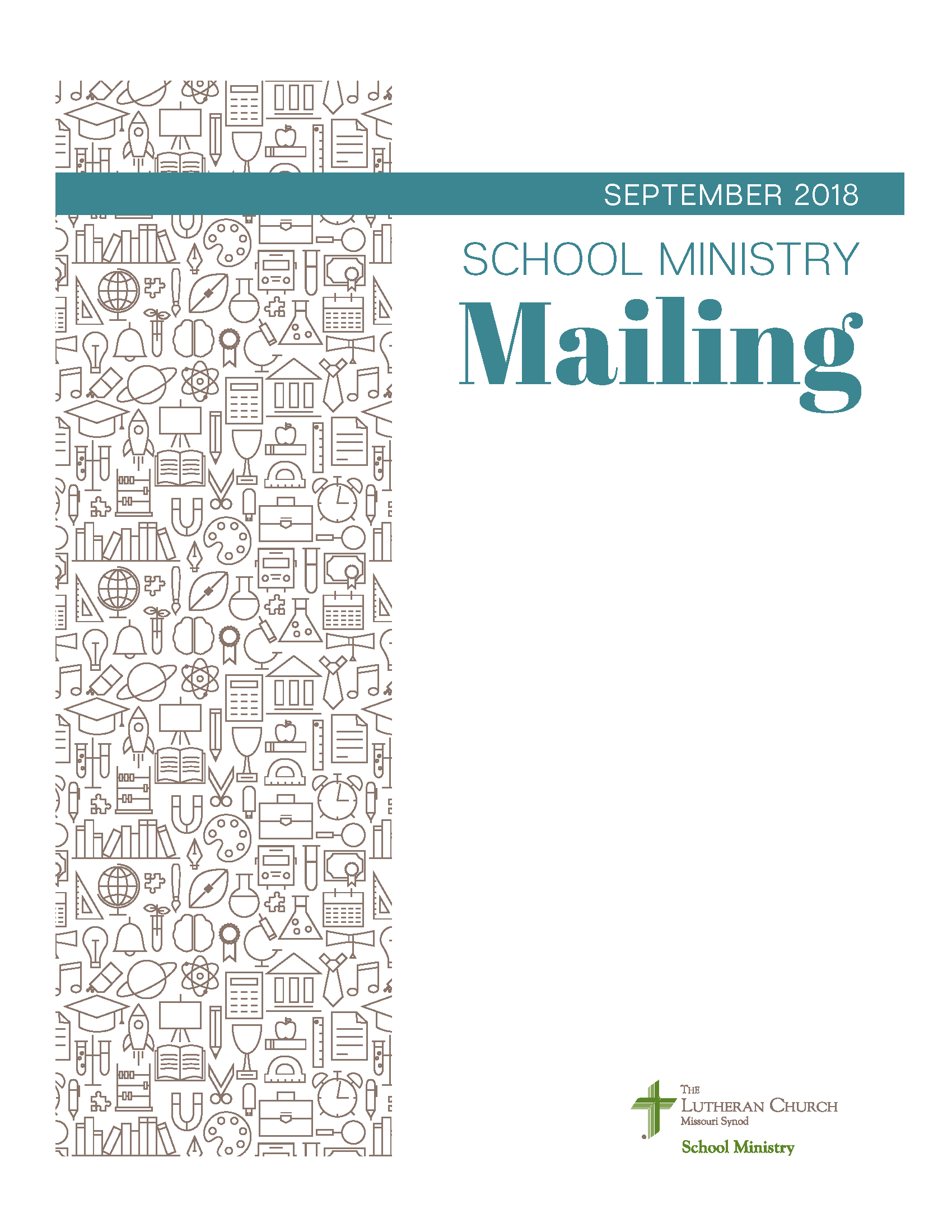 LCMS School Ministry Mailing
September 2018
---
The September 2018 edition of the LCMS School Ministry Mailing is available for use and distribution! Articles this month include the following:
Alight – "Three Powerful Words"
Computer File – "Innovating with Intentionality"
Early Childhood Devotions – "REAL. PRESENT. GOD. Baptism of Jesus"
Family Matters – "REAL. PRESENT. GOD. Present"
Fearfully and Wonderfully Made – "Strengths of Students with Learning Disabilities"
Growing in Governing – "The Visionary Board"
Insights and Ideas – "Anniversary Issue from September 1978"
NLSA Powerful Practices – Hales Corners Lutheran School, Hales Corners, WI
Parent Pages – "Real. Present. God. Building Resilient Children"
Professionally Speaking – "Hey Leaders! Listen Up!"
School Shepherd – "REAL. PRESENT. GOD. God IS Real and Present in Lutheran Schools"
Time Out for Directors – "Anxious Beginnings: Do Not Fear – God Is Near"
---
Download the September 2018 Mailing Today!