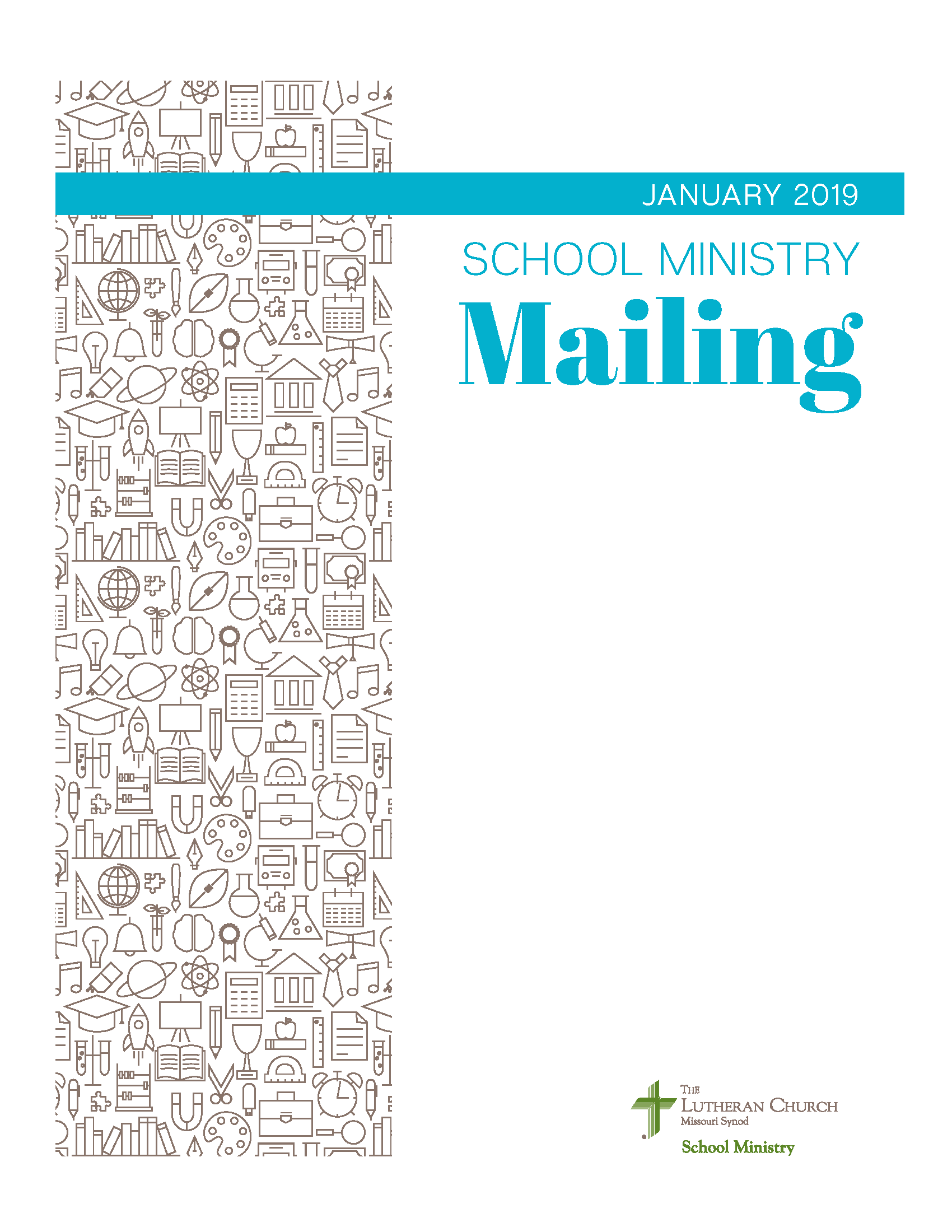 LCMS School Ministry Mailing
January 2019
The January 2019 edition of the LCMS School Ministry Mailing is available for use and distribution! Articles this month include the following:
Alight – "Behold the Star"
Computer File – "The Maker Movement – Part 2"
Early Childhood Devotions – "REAL. PRESENT. GOD. The Boy Jesus in the Temple"
Family Matters – "REAL. PRESENT. GOD. Real Opportunities"
Fearfully and Wonderfully Made – "Students with Attention Difficulties, Part 2"
Growing in Governing – "Budgeting for Success"
Insights and Ideas – "Anniversary Issue from January 1979"
NLSA Powerful Practices – Sioux Falls Lutheran School, Sioux Falls, S.D.
Parent Pages – "Being Smarter Than a Smart Phone"
Professionally Speaking – "Professionally Speaking…About Life"
School Shepherd – "REAL. PRESENT. GOD. The School Shepherd: Real and Present to School Staff"
Time Out for Directors – "The Power of Relationships"
Download the January 2019 Mailing Today!