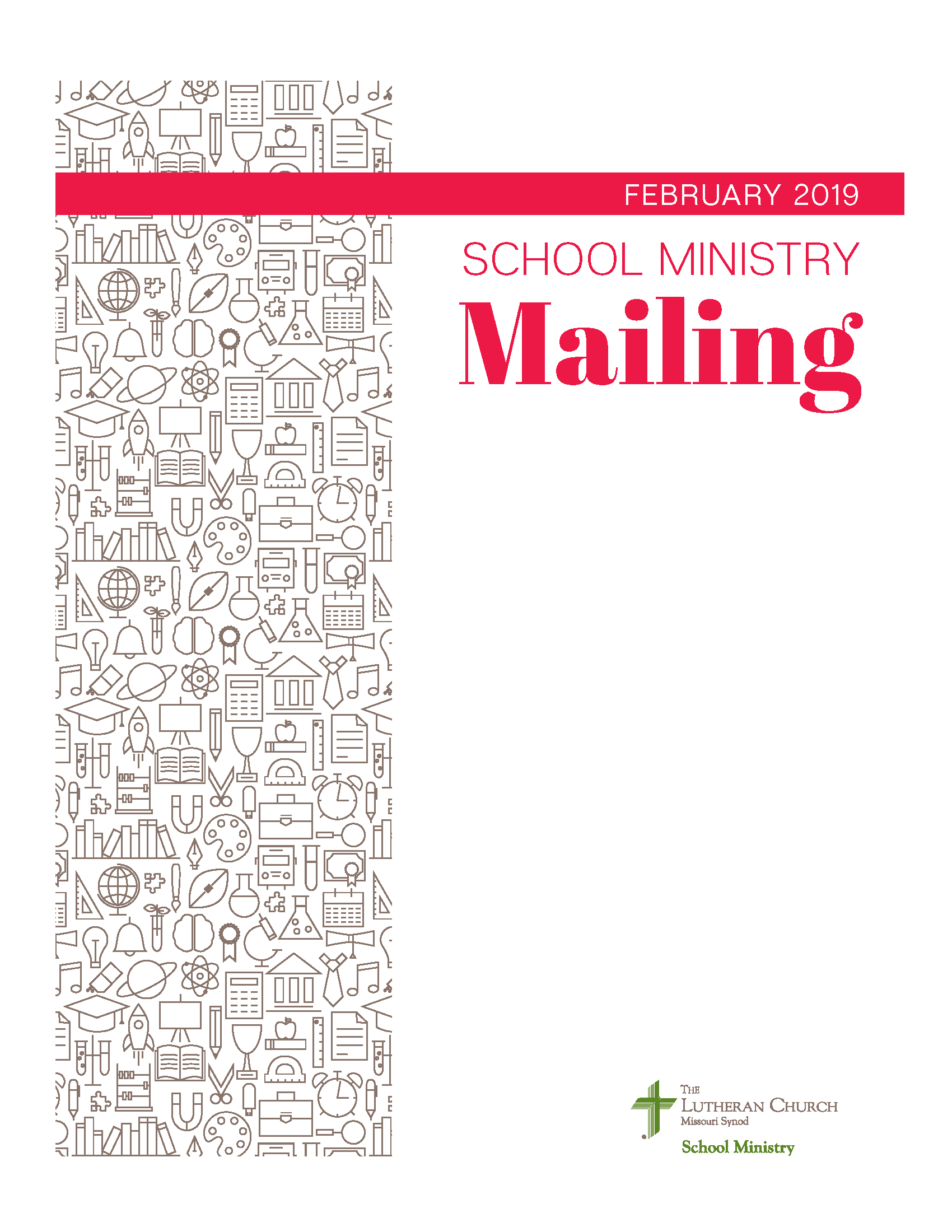 LCMS School Ministry Mailing
February 2019
The February 2019 edition of the LCMS School Ministry Mailing is available for use and distribution! Articles this month include the following:
Alight – "I ♥ Lutheran Schools"
Computer File – "Virtual and Augmented Reality"
Early Childhood Devotions – "REAL. PRESENT. GOD. Jesus Loves All People: Zacchaeus"
Family Matters – "REAL. PRESENT. GOD. God IS Love"
Fearfully and Wonderfully Made – "Students with Intellectual Disabilities, Part 1"
Growing in Governing – "Trouble Spots"
Insights and Ideas – "Anniversary Issue from February 1979"
NLSA Powerful Practices – Sioux Falls Lutheran School, Sioux Falls, S.D.
Parent Pages – "Responding to Good News"
Professionally Speaking – "Getting out of the Doldrums"
School Shepherd – "REAL. PRESENT. GOD. The School Shepherd: Real and Present With Children"
Time Out for Directors – "Child Assessment: How to Best Engage Families"
Download the February 2019 Mailing Today!