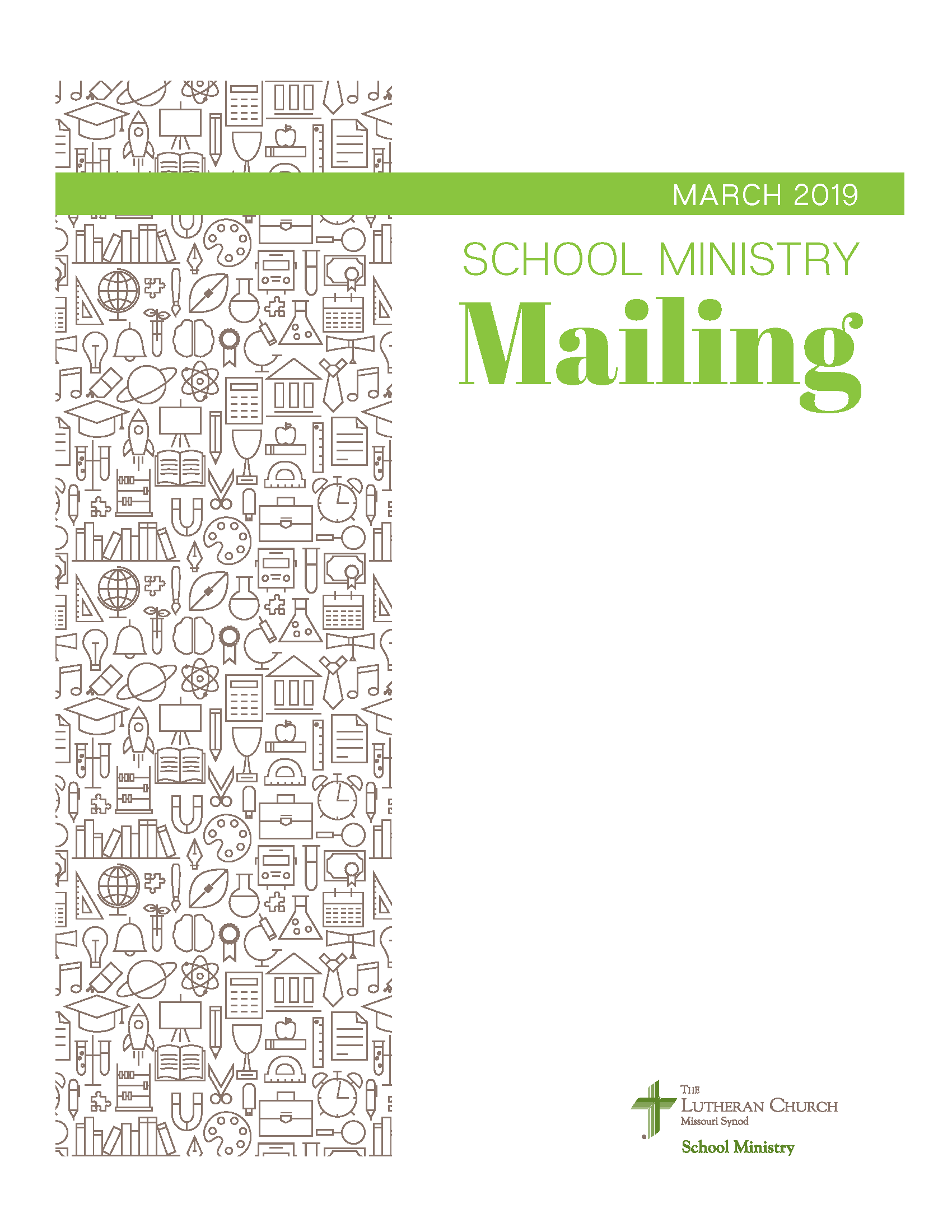 LCMS School Ministry Mailing
March 2019
The March 2019 edition of the LCMS School Ministry Mailing is available for use and distribution! Articles this month include the following:
Alight – "Discipline is an Act of Love"
Computer File – "Games FOR Learning"
Early Childhood Devotions – "REAL. PRESENT. GOD. Jesus Washes the Disciples' Feet"
Family Matters – "REAL. PRESENT. GOD. Real Growth"
Fearfully and Wonderfully Made – "Students with Intellectual Disabilities, Part 2"
Growing in Governing – "Rich in Resources"
Insights and Ideas – "Anniversary Issue from March 1979"
NLSA Powerful Practices – Immaneul Lutheran Church and School, Macomb, Mich.
Parent Pages – "Plan to Succeed"
Professionally Speaking – "Counterculture Success"
School Shepherd – "REAL. PRESENT. GOD. The School Shepherd: Real and Present to FAMILIES"
Time Out for Directors – "Go and Let Your Light Shine"
Download the March 2019 Mailing Today!