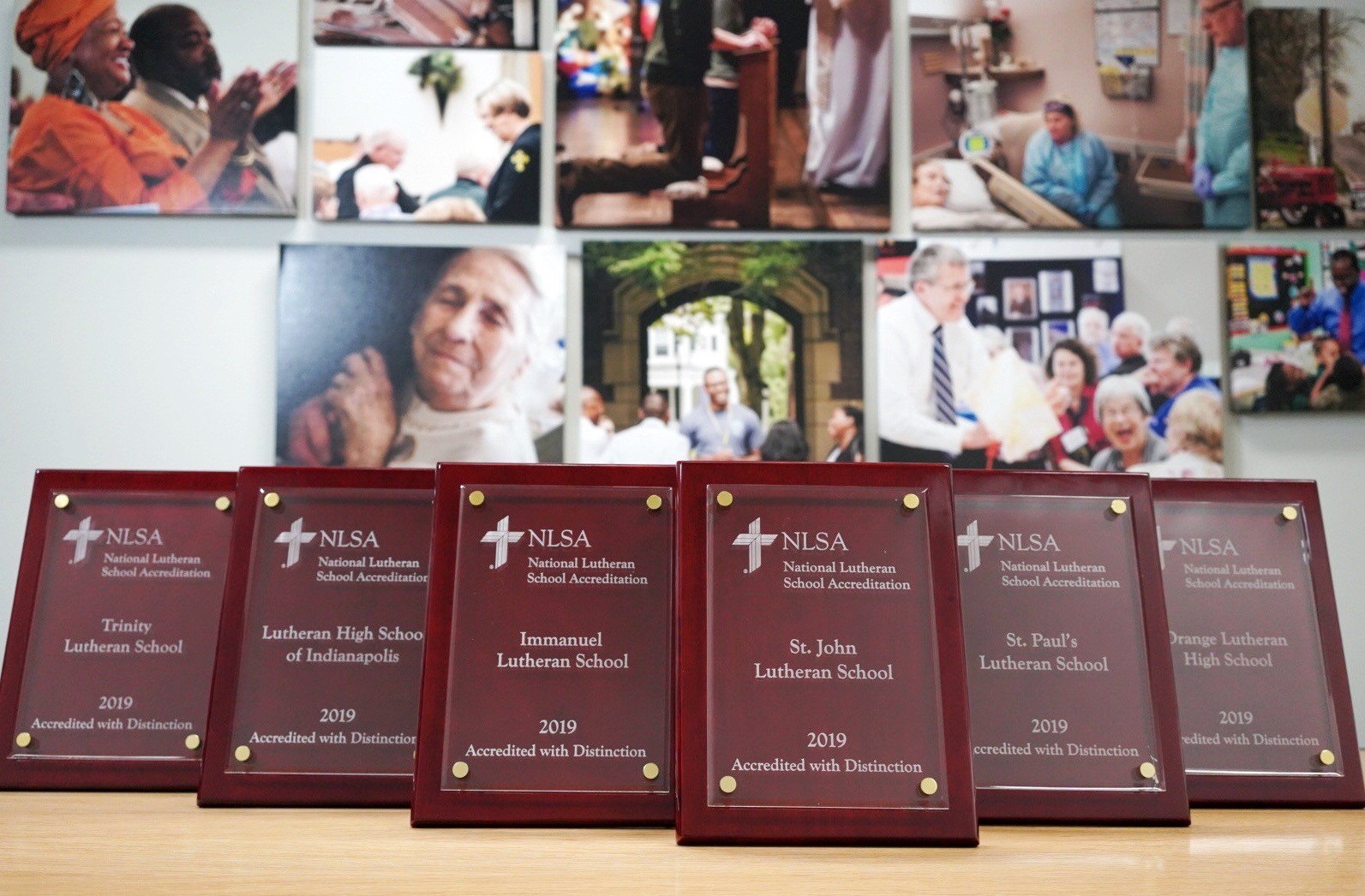 2019 NLSA Schools of Distinction Announced!
Recently, the National Lutheran School Accreditation (NLSA) Commission met to accredit schools and conduct the business of the organization. The 2019 commission accredited 131 schools at its annual meeting in July. Several of the schools were awarded special recognition as Schools of Distinction.
Miriam Webster's dictionary defines distinction as "an accomplishment that sets one apart." This year, six schools distinguished themselves through the evidence prepared by the school substantiating assigned accreditation ratings and the practices observed by the Validation Team during the school's site visit. The schools are rated in the top five percent of overall school accreditation ratings awarded by Validation Teams and evaluation by the NLSA membership committee.  The following schools were recognized as Accredited Schools of Distinction.
A School of Distinction is awarded this recognition for the year that it is accredited. The six schools are recognized for the 2019-2020 school year. This recognition provides the schools with the opportunity to celebrate with their community.
The status of a School of Distinction is a tremendous accomplishment. The award demonstrates a school's commitment to providing a distinctive level of quality Christian education for the children that it serves.  For this effort, each school receives a special award that is reflective of the accomplishment.
National Lutheran School Accreditation, based in St Louis, Mo., encourages and recognizes schools that provide quality Christian education and engage in continuous improvement.  NLSA currently accredits 682 Lutheran schools that have completed the accreditation process.