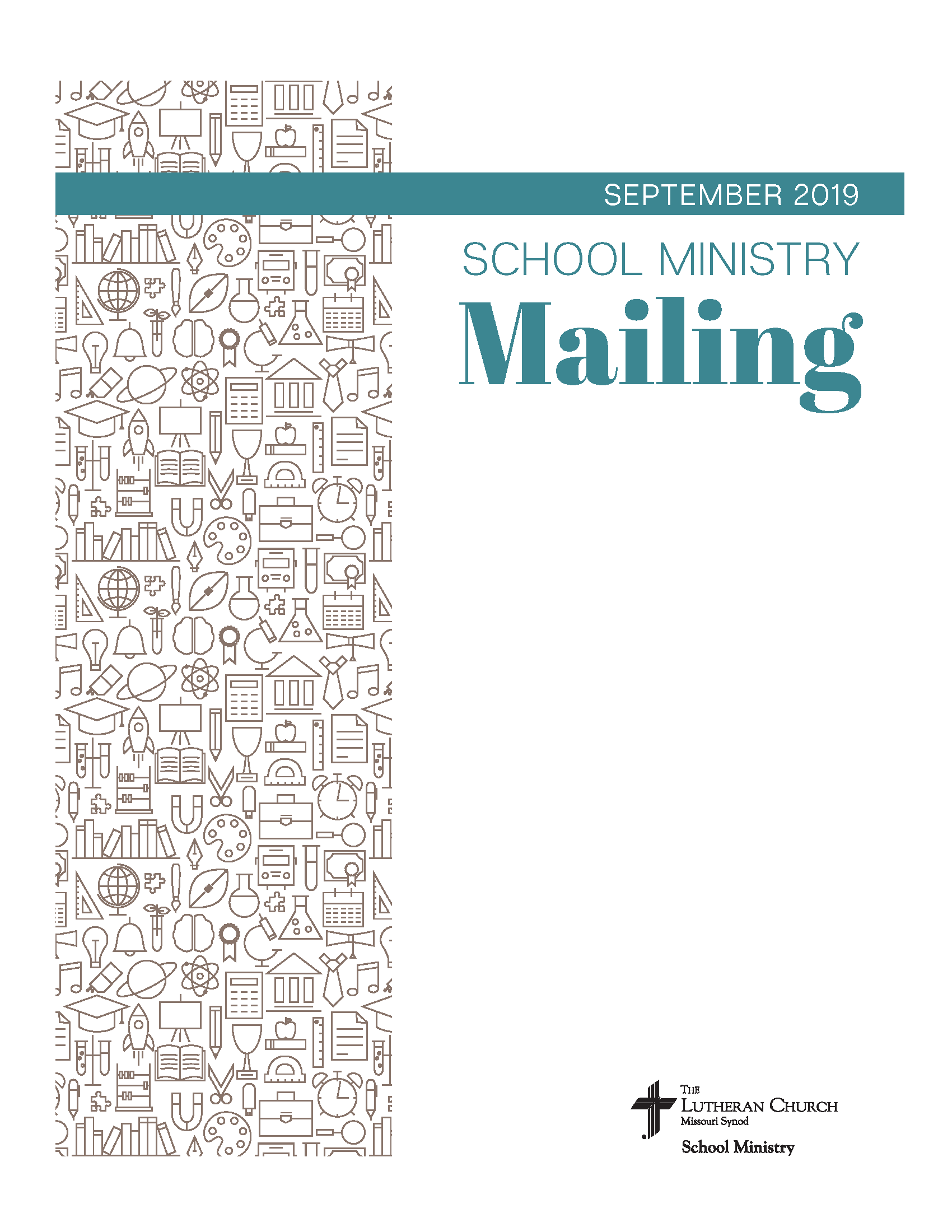 LCMS School Ministry Mailing
September 2019
---
The September 2019 edition of the LCMS School Ministry Mailing is available for use and distribution! Articles this month include the following:
Alight – "Lutheran Schools are Full of Joy"
Computer File – "What is Next in Technology?"
Early Childhood Devotions – "Jesus and Children"
Family Matters – "JOY:FULLY LUTHERAN: Joy…as School Begins""
Fearfully and Wonderfully Made – "Special Education Throughout the School Year"
Parent Pages – "Rejoicing in Anxiety"
Professionally Speaking – "Rejoice Always"
Rattles & Prattles – "Rejoice always…"
School Shepherd – "Theme: Joy:Fully Lutheran"
Time Out for Directors – "Have a JOY-filled Year!"
Please note that the LCMS School Ministry Office is still working to secure an author for the 2019-2020 Growing in Governing articles and we hope to have these articles included in future mailings this year!
Download the September 2019 Mailing Today!