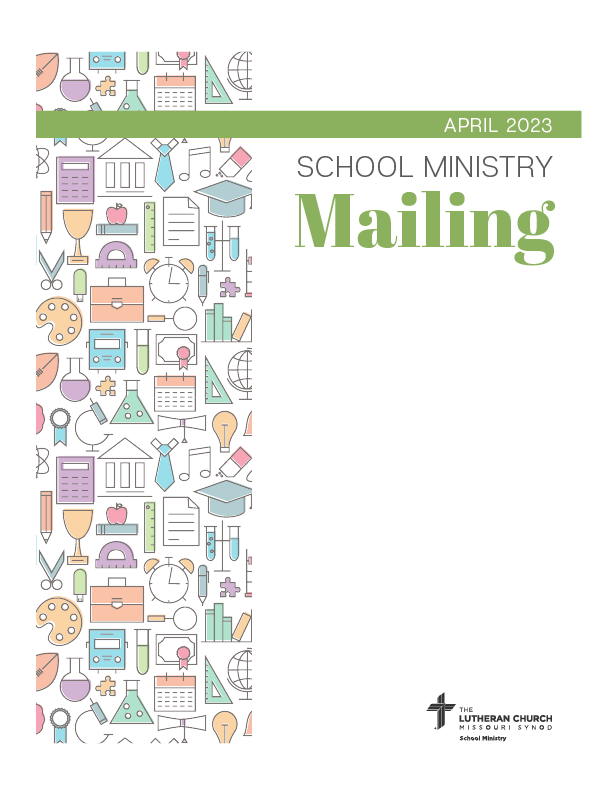 LCMS School Ministry Mailing
April 2023
---
The April 2023 edition of the LCMS School Ministry Mailing is available for use and distribution! Articles this month include the following:
Alight
"Resurrection Resilience"
Community and Enrollment
"Article 8: Community vs. Individualism"
Early Childhood Devotions
"God Chooses Jesus to Save Us (Jesus Lives!)"
Family Matters
"Lifelong Disciples … Discern Truth"
Fearfully and Wonderfully Made
"When Behavior Has Peaked"
Parent Pages
"Teaching Children to Be Helpers"
Professionally Speaking
"Accreditation? What's the Big Deal?"
Rattles & Prattles
"God Chose Jesus, His Son, to be The/Our Savior"
School Shepherd
"Making Disciples of All Nations"
Time Out for Directors
"Read, Write & Share the Good News!"
Download the April 2023 Mailing Today!